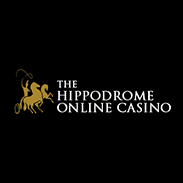 Casino offers
Every Wednesday & Thursday grab 20% cashback up to £50 on all your losses.
30 amazing prizes to be won in the Race to Luxury.
Spin to Win £10 000.
£20 000 Slots Lucky Draw.
Hippodrome Casinocasino promotions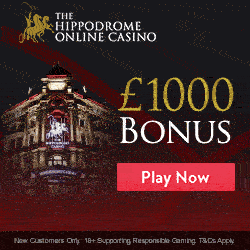 Hippodrome Casinos – Bonuses and Promotions
Every business must use several means in the line of conceivably lucrative promotions and bonuses to attract more customers. Hippodrome Casinos are not the ones to be left behind. Their establishment provides an amazing array of promotions to attract new customers and for existing customers to stay on longer. A few offers that are currently being advertised by the casino are as follows:
SPIN TO WIN £10,000 – Lucky draws are to be held for ticket holders on April 17th, 2017 starting at 6 pm and going on till 10 pm at an interval of one hour. Tickets can be collected by customers playing at the casino between 3rd April 2017 and 17th April 2017.
£20,000 SLOTS LUCKY DRAW – All electronic roulette and Hippodrome Casino slot machines give the customers an amazing opportunity to grab their hands on £20,000 via a lucky draw competition. This draw is going to take place on 20th April 2017 at 7 pm.
SIGN UP TODAY AND GET £100 IN VOUCHERS – Sign up today, for free of course, and Hippodrome rewards its new signees with £100 in gift vouchers including a free cocktail, £5 discount on the 24-hour menu, win chip worth £50 and 50% discount at their infamous Heliot Steak House.
HIPPODROME REWARDS BENEFITS – If you were to join the Hippodrome Rewards points then there would you would get a vast array of benefits including 10% discount off food bills at their Heliot Stake House, 10% off on Theatre tickets for The Stage at the Hippodrome, earning rewards points in their Hippodrome Rewards Card which can later be exchanged for chips, food, drinks and theatre tickets.
Hippodrome Casino Games and Slots
Games in casinos, much like in real life, fill us with adrenaline and pump our brains with dopamine to get us high in the clouds with the thought of winning against the house. This feeling is what most gamblers, experienced and novices alike come to feel. At the Hippodrome Casino, the same is well established within the casino's motto. Thus they have a wide range of gaming thrills for the players to choose from.
ROULETTE – This game, thriving completely on chance is one of the most enjoyable games in the casino, wherein players can place their bets on a varied combination of numbers and colors to increase their chances of winning. 18 such roulette tables make up for its high demand in the Hippodrome Casino.
BLACKJACK – As the ever increasingly popular blackjack makes the rounds, players get their fists tight with a determination to beat the dealer. This game is played using cards where, with the help of lady luck, you get a score more than that of the dealer without letting your score go over 21. The number 10 and all face cards are worth 10 points while the remaining are taken at their face value.
BACCARAT – While its mysterious name attracts a player to try their fortune with baccarat, it's a rather simple game to play. Here, unlike blackjack, the aim is to get a score closer to 9 with the number 10 and all face cards are worth no points. The ace is worth score one.
DICE (also known as CRAPS) – While its name could be a little bit unorthodox, this game rakes in fun of the age of games of dice while introducing a flavor of gamble and risk factor into it. The players get to choose either 'Pass Line' or 'Don't Pass Line' and then the dice are rolled by the player present left to the dealer.
Besides these, several Hippodrome Casino Slots can be played. Some of the Hippodrome Casino Slots are played for real money.
The Hippodrome Casino encourages its players to play responsibly by knowing when to stop. For those with a more serious gambling issue, they have many measures to even help their players. The management and staff at the casino are willing to listen to those with a serious gambling problem and want to deal with it.
Hippodrome Casino Games – Payment Information
Hippodrome Casino offers a wide range of payment options including Visa, Maestro, MasterCard, PayPal, Neteller, Skrill, ClickandBuy, Eco, Entropay, PaySafeCard and Direct Bank Transfer. The deposits are generally instantaneous. Withdrawals can't be made for PaySafeCard and MasterCard. Even though the deposits are instantaneous, the withdrawals can take about 5-7 days on average to reflect in our accounts. In some cases, we would need to provide proof of the fact that we indeed are the ones to have made the payment even if that is our first withdrawal. These are all but necessary steps to ensure the security of the money being returned to the players, in the absence of which chaos might erupt. All of the Hippodrome Casino Games can be played via these payment methods.
Hippodrome Casinos – Licensing and Location
The Hippodrome Casino licensing is handled by Betway Limited. The Maltese Gambling Commission and the UK Gambling Commission have issued licenses to the casino. Both of these commissions are very strict when it comes to following rules and orders. The Hippodrome Casino is made available in most countries, but accounts can't be set and wagers can't be made if you belong to Australia, Bulgaria, Denmark, Belgium, France, Greece, Hungary, Greenland, Iran, Iraq, Israel, Mexico, North Korea, Romania, Russian Federation, Singapore, South Africa, Turkey, Spain, and United States of America.
Hippodrome Casinopopular slots