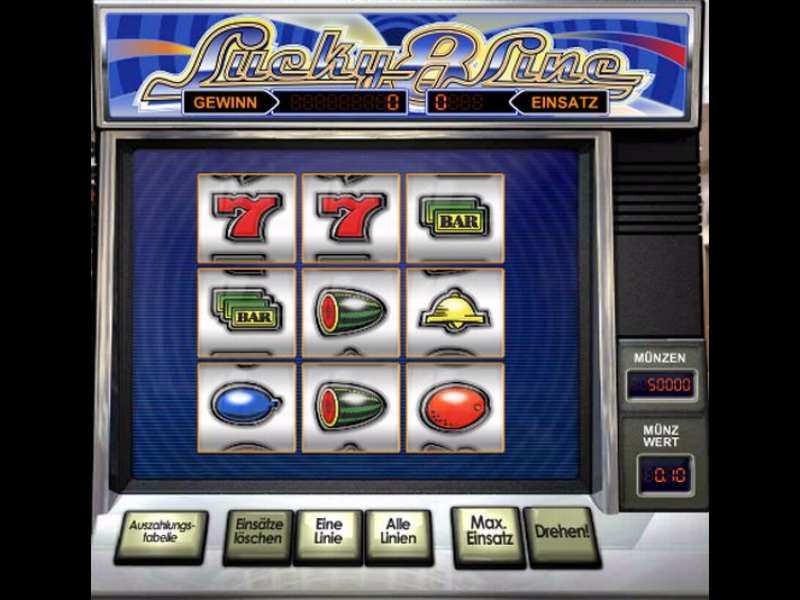 Online Slot games, especially progressive slots, have today become a little too complex and convoluted for the average easy going player, who just wants to relax in the comfort of his home with a simple game of chance. Lucky 8 line slots solve this problem by going back to the basics, while simultaneously retaining the thrill and excitement that draws players in droves to online slot games. The game is developed by NetEnt, one of the pioneers of the gaming development realm whose games have found favor in the UK and other major gambling markets. The theme of this no download casino game is classically unobtrusive, which means that you no longer have to deal with confusing symbols or whacky rules. The game brings the familiarity of the fruit symbols and the comfort of standard game rules to its players. Lucky 8 line is a 9 reel 8 pay line game, and players can win by combinations built top-down, sideways or diagonally.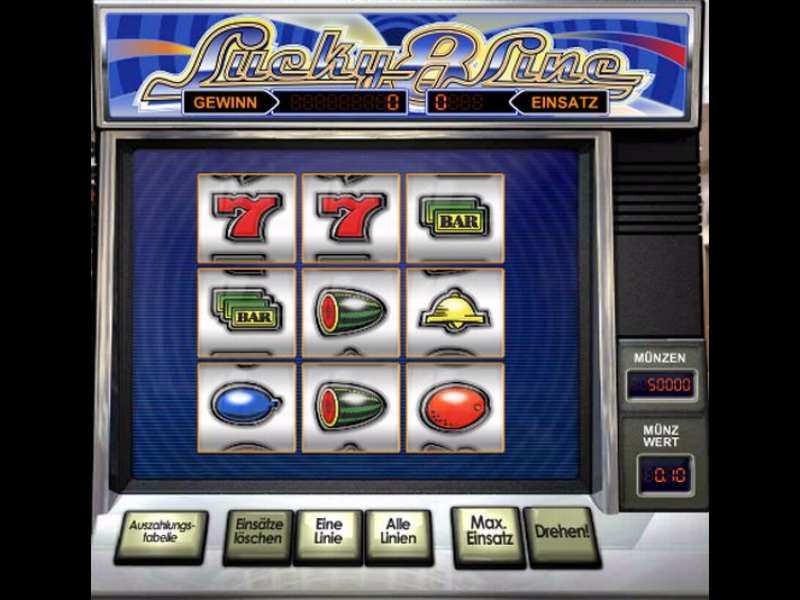 How to Play Lucky 8 Line
Before we jump into how players can win real money while playing Lucky 8 line slots, let us familiarize ourselves with the general rules of the game. While experienced players may be familiar with them, going through these rules can be beneficial for players who are just getting into the groove of online slots. The game has 64 win lines, out of which players can choose as many as they fancy. Players wanting to go all out and betting on all the 64 lines stand a chance to win a jackpot of 64000 coins!
On the right-hand side of the graphics, players can choose the coin values. The lowest a player can get is 10 coins on a single line and the highest allowed bet is a 20-coin one on all the 8 pay lines.
Once the bets and the coin values are finalized, all that remains to be done is to spin the wheel by clicking on the "Spin" button and waiting for lady luck to smile upon you.
Lucky 8 Line Slots Bonus Features
Online slots are competing with each other today to get the attention of the fickle gamer. Gamblers today have a variety of slots with every kind of theme to choose from. As such, it is imperative that the game developers think about innovative ways to keep the player's attention glued to their game. This is done with the help of bonus features. The bonus features not only add an extra dimension to the game but also offer an incentive to the player in form of real money or free spins so that the player's time on the game is well worth it.
Lucky 8 line online slots offer you best opportunity to increase your winnings by up to 500 times. This can be done through the BAR symbol, which gives players a chance to multiply their initial bid. For ones who believe in a little numerology, Lucky 8 line online slot also has something in store for you. The No. 7 symbol is your lucky charm here, and getting a 7 on the reels gives you the chance to multiply your bet 1000 times.
While the highest payouts are reserved for the BAR and the No. 7 symbols, it does not imply that only these two will multiply your winnings. Lucky 8 line ensures that players are offered multipliers for other symbols too. These are:
Strawberries – 3 strawberries on the reels offer players a multiplier of 10 while 2 offer a multiplier of 5;
Oranges offer a multiplier of 10;
Plums offer you a multiplier of 14;
Melons offer a multiplier of 20;
2 gold BAR symbols offer a multiplier of 30, while 2 of these will fetch you a multiplier of 30.
As seen from the above list, Lucky 8 line online slots offer its players plenty chances to capitalize on each lucky break and maximize their winnings. Keeping in line with the overall simplistic and clutter free theme running through the game, there are no free spins, bonus games offered here. With the generous multipliers offered, players have plenty of incentive to continue playing when they play free Lucky 8 line casino slot machine.
An Overall Verdict
In the cacophony of online slots vying for player's attention, very rarely do we come across a game, which surprises you with its simplicity and yet manages to hold your attention for a long period of time. With Lucky 8 line slots, NetEnt Multislot have developed a game, which fulfills both this criterion. With its easy and well-defined layout, the game encourages new players to play without being unnecessarily confused by gimmicks, while simultaneously offering a 96.80% Return to a Player percentage, one of the highest in the realm of online slots. As far as our verdict goes, Lucky 8 online slots get big thumbs up from us.