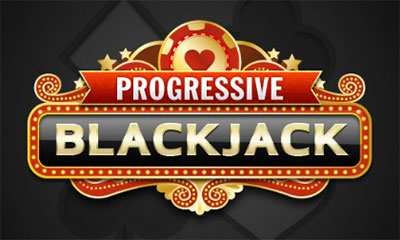 Play progressive blackjack jackpot here for free (without the progressive) if you are tired of the classic one. You can practice on our demo version without the commitment to deposit real money. You know what this means? You can play as much as you want without incurring any loss.
Blackjack with Jackpot
Like any variant, your goal as a gambler is to have a hand that beats the dealers'. But to make it sweeter, this version gives you the chance to win a jackpot amount if you hit specific combinations.
Unlike other variants, this one operates with six decks. The payout if you got a blackjack is 3:2. What this means is if you bet £20, you will get back the original £20 plus £30 more. So now you have a total of £50 for an initial investment of £20
How to Play in Progressive Blackjack
To play, the first thing you need to do is to launch the game. You must have a browser modern enough to run HTML or Flash.
You can play for free online, but the demo version does not activate the jackpot. You can only see it live in real money games.
Here are the steps to play this variant.
Click on the chips and select one.
Click on the betting table to set your bet. Click Undo or Clear if you want to make changes.
Click on the Deal button.
The dealer will distribute the cards. You will receive two, and the house will have the same, except that one of the dealer's car is showing face up while the other is showing face down.
Next, you need to decide what to do. Here are your choices:
Split
Hit
Stand
Double
Place side bet or insurance
Place a jackpot bet
The last step is for the dealer to decide what to do with his set. In this variant, the house will stand on soft 17, or a pair with an ace and a six.
After all cards are dealt, the system will decide if you won or not according to your hand's value.
Here are some progressive blackjack rules to remember:
No re-split
You cannot hit if you split on aces
You can double down on a normal set and a split
You cannot surrender your card
House Edge
There are six decks used in this variant. As such, the odds and the house edge will both change. Since there are 52 cards in a deck, you will be playing with a total of 312 cards, and there could be tens of thousands of possible permutations.
Also, one has to take into consideration the fact that the house stands on soft 17. Overall, the house edge for this variant is only between 0.46% and 0.49%.
Side Bets in Progressive Blackjack
There are two types of side bets here. The first one is an insurance, which is optional if the hole card of the dealer, the one that is face-up, is an ace. The player has the option to wafer half of his original bet.
If the dealer gets a blackjack, the player wins 2:1 for that side bet. But if not, the gambler loses.
The second type of wager is the bet for the progressive jackpot. You can bet on this before the game begins.
Just click on the side bet button and select your chip size. Your goal is to get two aces of the same suit. If you do, you win the progressive amount. That amount can exceed £100,000. If you do not get that hand, the game still pays out different combinations of aces.
If your first two cards are both aces, your original bet will be multiplied to 50x. If you get four aces in a row, you will win 2,500x your original wager.
Progressive Blackjack Betting Strategy
The best strategy to use here is to take advantage of the progressive jackpot. Even if your odds of getting two suited aces is less than 1%, it still makes sense to get a 50X multiplier for a little investment. Here are some techniques to keep in mind to improve your winning chances.
Do not hit if your set is a hard 17 and up, even if the house as an ace in the hole
Always hit if your hard hand is 10 and below
If your hand is 16, stand if the hole card is less than seven, but hit if it is higher.
Buy insurance if your card is less than 16.
Conclusion: Do you need progressive?
A game like this is best played by those who do not mind investing a little amount at every bet. Your odds of getting two aces are low, but if you play at least 50 hands, it is almost unbelievable not to get a pair. If you just consistently wager £1 for the progressive jackpot on every hand, you will break even if you just get a pair of aces.
The proposition if winning more than £100,000 is also enticing. This amount is not static, as it keeps increasing until somebody gets lucky to get two suited aces. The amount of the jackpot is taken from every player's losing bet. The casino essentially takes a portion of its take and puts it back on the pot.
What if it is you who gets the magic pair?