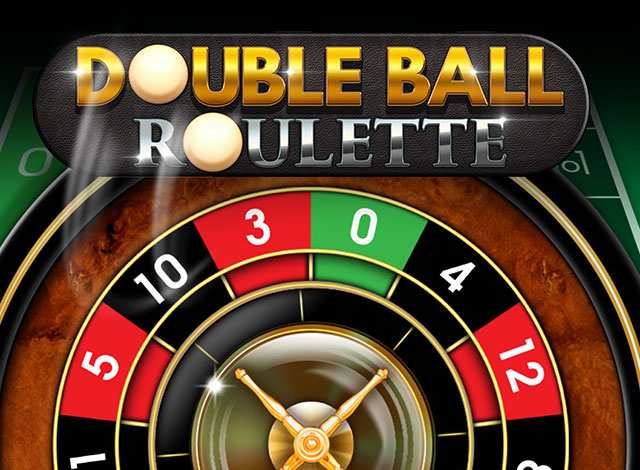 You can play this variant of roulette for free here. The game operates like the real money version, albeit you are using fake money when you are at the demo version. This is best done for both the novice and the expert, considering that this has slightly different rules and payouts.
Double Ball Roulette Game Features
The main feature of this variant is that it has two balls. If you are playing in a land-based casino, you have a remote control button that will let you release the ball. Online, you have to click the spin button twice. But if you are playing online in a live dealer set-up, the croupier will hold the remote control.
Here are some game features that you will find interesting.
The payouts are different, and this shall be explained further.Double Ball roulette takes after its European counterpart. It has 37 digits from 0 to 36. The layout of the betting table is the same, as shown below.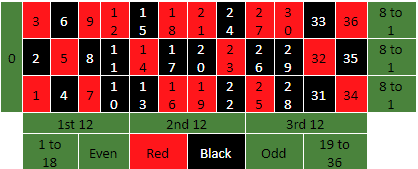 It has a jackpot feature, which is a different risk from your regular wager. In the jackpot, you must land two balls at the same number to win a payout of 1,200 to 1.
You will win on inside bets for as long as one ball hits. For outside bets, both balls must land.
Double Ball Roulette Basic Rules
The basic rule of the game is for you to wager a bet on your selected number, colour, or grouping. The next thing you need to do is to drop both the balls and wait if you are lucky enough to land them on your chosen bet.
The minimum wager is £0.10 on both the base game and the jackpot, and the maximum is £100 for the total wager.
You lose if the ball lands on zero.
When you place a straight bet, and you hit, your payout is 17 to 1. But if both balls hit a straight bet, the win ratio is 35 to 1 instead of 24 to 1. This gives you're an advantage of one unit.
Types of Bets of Double Ball Roulette
Since it operates like the classic variant, the betting types are the same. However, the payout ratios are different. You will notice that inside bets pay lesser, but outside bets pay higher.
The logic behind this is that inside bets only require one ball to hit out of two balls. Since you have two chances to land it on your chosen number, the payout of the standard payout was also split in half.
Outside Bet
Red OR Black – 3 to 1 – here, you are betting your chips on either colour. If both balls hit that colour, you win.
Black AND Red – 1 to 1 – this is a new feature only available in this game. You win 1:1 your wager if any of the two balls hit any of the two colours, except green.
Odd or Even – 3 to 1 – if you wager on an odd number and you hit it, you win. The same applies to even numbers.
Low or High – 3 to 1 – the betting table is split between two groups. Low numbers are from 1 to 18, and the high numbers are from 19 to 36. If you bet on Low and you hit a pocket in a low number group, you win.
Columns – 8 to 1 – the paytable is split vertically into three groups of numbers. Place your chip on these groupings, and you will win if you land on a pocket of a number that belongs to that group.
Dozens – 8 to 1 – this works like the column bet, but the groupings are different as the numbers are grouped horizontally.
Remember: you will only win an outside bet if both balls land on the same category.
Indide Bet
Straight Up – 17 to 1 – a straightforward wager where you select a number.
Split – 8 to 1 – here, your chip is split between two adjacent numbers on the betting table.
Street – 5 to 1 – this is a kind of wager where your chip value is split between three consecutive and adjacent numbers.
Corner 3 to 1 – this is a wager where a single chip is betting on four numbers.
Remember: all it takes to win an inside bet is to land one ball on your chosen number.