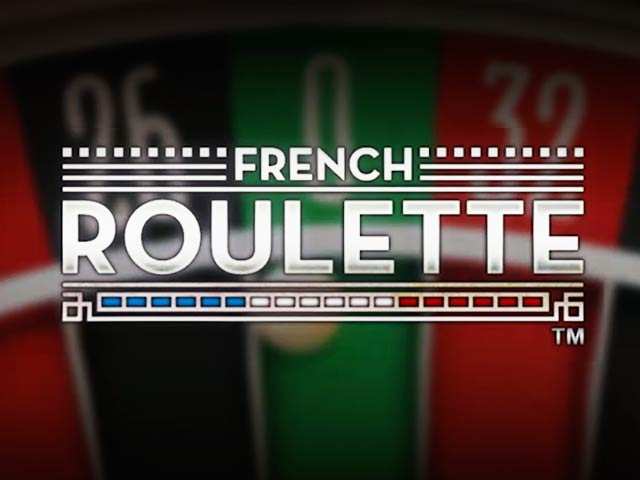 French roulette is an exciting variant of the game that you can play free on our website. Our version of the French roulette free game will give you the exact experience like you were playing live. The only difference is that you do not need to deposit money, and you will not lose real money.
This variant is a popular version of the game, next to its American and European counterparts. Almost all land-based and online casinos have it, so you will not have difficulties finding a table.
It became popular after the French revolution. It is this variant that spawned other variants of the game. And this is also why the other options have close similarities to it, albeit the payouts and the rules vary a little.
Here is the table layout.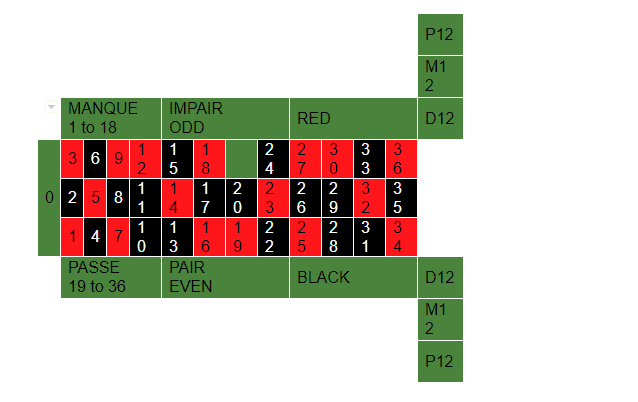 Differences of French Roulette from American Roulette
The French variant works like the European version. It has 37 digits, and it only has one zero. The American variant has a zero, and it also has a double zero, which gives it a total of 38 digits.
The European and American games have the outside bet panel only on the left-hand side of the betting table. The French variant has an outside betting panel on both sides.
The online French roulette also has what is called "en prison," but the other two do not. In "en prison," if you placed an even bet and the ball landed on zero, your bet will stay where it is. If you win on the next spin, you will get your money back, with no extra. But if you lose, the house takes it. In the other two versions, you lose if the ball lands on any zero for even bets.
Types of Bets in French Roulette
Here are the basic betting rules when you play French roulette, along with their respective payouts.
High Payouts
Straight Up – 35 to 1 – it is a kind of wager where you place your chips on one number.
Split – 17 to 1 – here, your chip is betting on two numbers that sit side by side on the betting table.
Street – 11 to 1 – a kind of outside bet where your chip is wagered on three adjacent numbers.
Corner – 8 to 1 – it is like a street bet, but your chip is betting on four digits.
Low Payouts
Columns – 2 to 1 – the betting table has three columns, and each has 12 numbers. These columns are arranged vertically. Should the ball land on any number that is part of the group, you win.
Red or Black – 1 to 1 – you place your wager on the red or black area, and hope that the ball lands on a number that has a colour of your choice.
Odd or Even – 1 to 1 – all numbers, except zero, are either odd or even. If you wagered your money on odd and the ball lands on an odd number, you win.
Low or High – 1 to 1 – this is also an even bet. The low numbers are 1 to 18, and the high ones are 19 to 36. If you bet on low and you landed at any number between 1 and 18, you win.
Other Betting Types
An outside bet is any wager that is done outside the main panel of the table. These are mostly even bets, columns, dozens, and street bets.
An inside bet is a kind of wager where your chips are inside the main betting table.
Lastly, an announced bet is one that a gambler places before the croupier says "No more bets" and it must be done before the ball lands on any pocket.