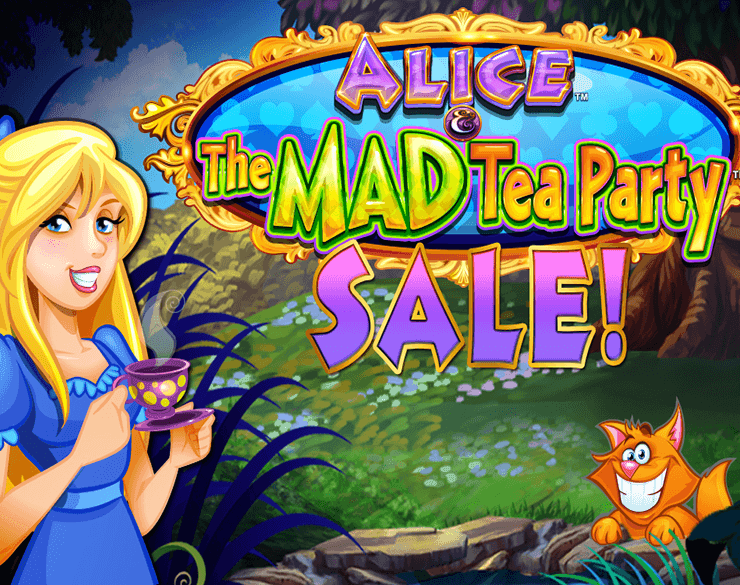 The adventure of Alice in Wonderland conquered the whole world, and it is for this reason that WMS developed a slot machine that conveys all the beauty and fairy tale of this story.  Everyone will be able to plunge into the world of magic and fairy tales together with Alice And The Mad Tea Party slots, which will impress with its bright colors any user.  The WMS machines always have a great design and interesting bonuses, and Alice And The Mad Tea Party slots is no exception. This game is full of thematic pictures that will transfer the player to the world of Alice and her adventures. This game tells the story of Alice's tea drinking, each picture of the slot carries the viewer at that moment of adventure.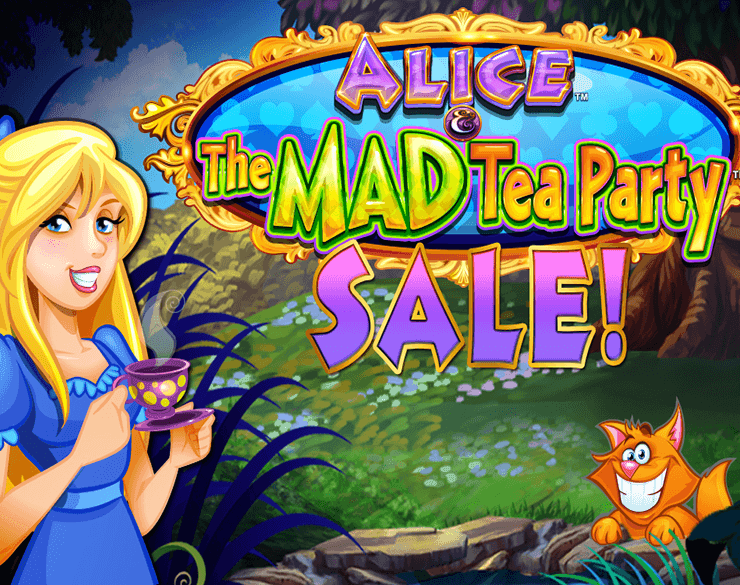 In the game there are clips from the cartoon, and if you delay with the scrolling of the drums, then there will be a cat that will call to play back.  In the game, the player is given 30 lines. Each of which will bring a monetary reward, in relation to the table of payments. A nice news for the player will be that the payout table shows the amount of payments, already with the calculation of the selected rate.  There is also a version of the game where everyone can try their hand and try the slot machine itself in the function of play free Alice And The Mad Tea Party casino slot machine, which will allow players to calculate all the pros and cons of the game.
Bonuses and free spins
Also in the slot machine there are several more bonus options that can be run at any time of the game. For example, the option Alice Feature will make any of the drums wild. A bonus Cheshire Cat Feature will turn 1-10 characters of the slot machine into the wild. The function Queen Feature will launch a slot with an additional wild symbol, as well as offer to choose a card behind which the reward is hidden. To obtain an additional multiplier with a value between 2 and 15, you can use the Caterpillar Feature.
So it's boring in this game will not, this gaming machine is very dynamic and fun. The maximum amount of winnings will please the players, and greater returns will bring greater profits to those who believe in their luck.
In conclusion of the description:
An incredible tea party awaits all guests of the Alice: The Mad Tea Party. Here you can enjoy not only a fun company, but also earn a myriad of payments that you can get thanks to just a huge number of bonus options. Immerse yourself in the magical world of Alice and she will give you a lot of pleasant surprises, a sea of ​​emotions and a myriad of wealth that will allow you to forget about the constant search for money and not think about spending.