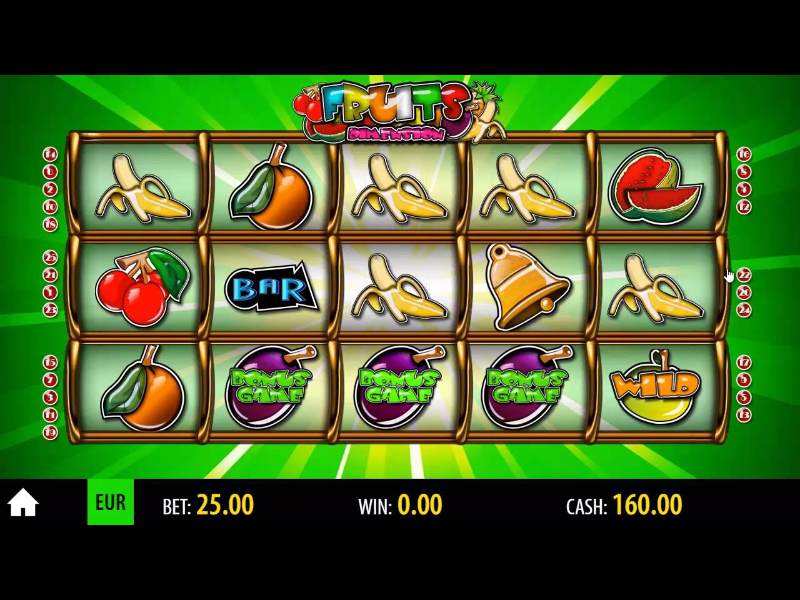 The stuff by World Match, its high-quality software for gaming has excellent graphics, with lots of animation, stunning images and curious details. Its products have excellent adaptive capabilities, and World Match also gives its customers a full range of services, which includes technical support, the necessary infrastructure, consulting services and much more. The topic of its Fruits Dimension is pretty simple, but it seems that the player is in the gambling hall, where there are many machines of the previous generation, and your buddies sit next to you gambling and winning real money. All this is hidden behind the standard fruit theme, which is the typical in the global gambling industry. This slot can remind experienced players of past times, and newcomers can feel like they were transferred to 20 years ago. Meanwhile, contemporary graphics always resembles — you are in a modern casino and bet now!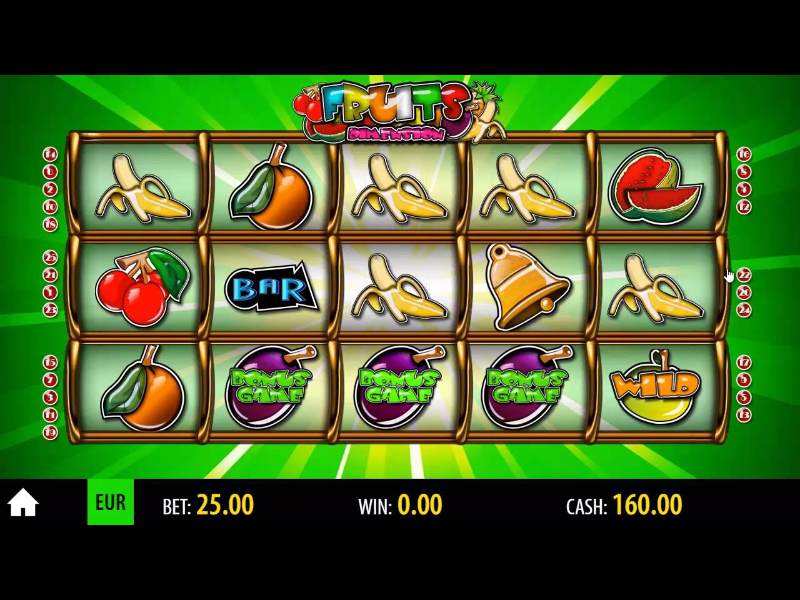 Design and gameplay
Fruits Dimension slots gameplay does not cease to please the player's eye, because the graphic performance here is at the highest level. The clarity of lines and the brightness of colors — this is the best recipe for obtaining the world glory of the machine. The slot has bright green background and yellow, red, orange various fruits that "grow" on this field. Besides these images, the slot also has the Bar and Bell signs. Betting here minimum 0.01 on each of its 25 paylines, you can also risk and take the wisest decision of making the largest bet and use all the lines of this machine. In this case your prize can become richer for 40,000! However, in this case you should bet at least 1 Euro per each line, get many profitable combinations and, naturally, Lady Fortune must love you so much!
Gambling with World Match
Besides simple signs, Fruits Dimension slots have such characters as Wild and Free Spins. When three or more of the latter signs are seen, the gambler gets twelve additional reels rotations. Without paying for any of them, the player gets 12 wonderful chances of winning and getting then real money! Meanwhile, the slot does not offer any Scatter.
More profits for you
Bonus, additional game brings the gambler even more profits. Here you pick buckets with different fruits, and when doing it correctly, you get into a "mixer". Each of these buckets can bring a win. When this additional round finishes, the player sees the total sum he won. When the player feels so much excitement that he is eager risking, but music and sounds of rotating reels annoy him, he can adjust all these sounds and simply turn them off
Each one gambling on this machine can discover a completely different side of the game business and plunge into the stunning and gorgeous, rich atmosphere of the slots of the last generation. Simple play free Fruits Dimension casino slot machine and feel it! Getting the excitement and making the player rich — this is the purpose of these wonderful slots!