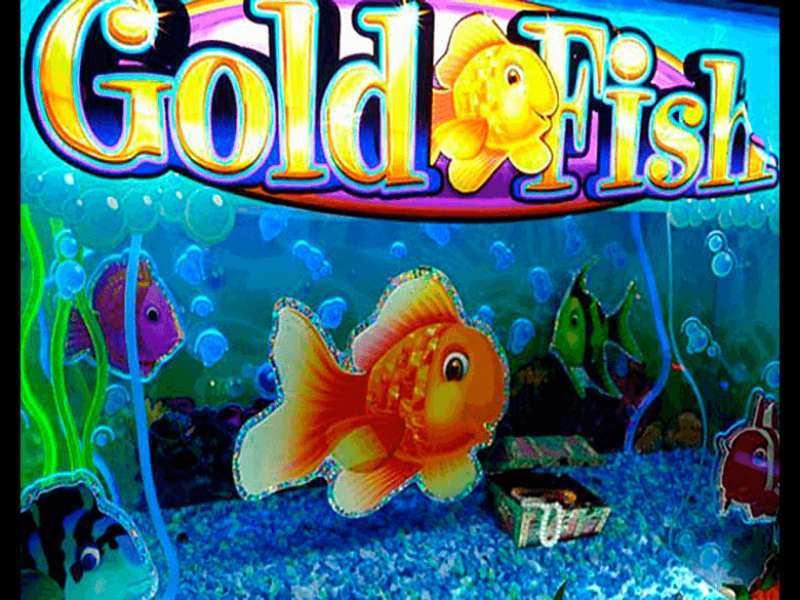 Gold Fish is an entertaining and highly rewarding slot by the famous gaming software provider company WMS (Williams Interactive Slots). It is a famous game played in many land-based casinos of America. This is a five reel, twenty-five paylines slot with a host of exciting features which render interesting gaming experience for players. The theme of the slot is set up in a vibrant world under the ocean where you can easily spot colorful fishes, corals, hermits, crabs, turtles and other sea creatures. The design of the game is simple, but that is compensated through bonus features and an amazing background music track.The slot comes with ample of opportunities to win a huge sum of real money.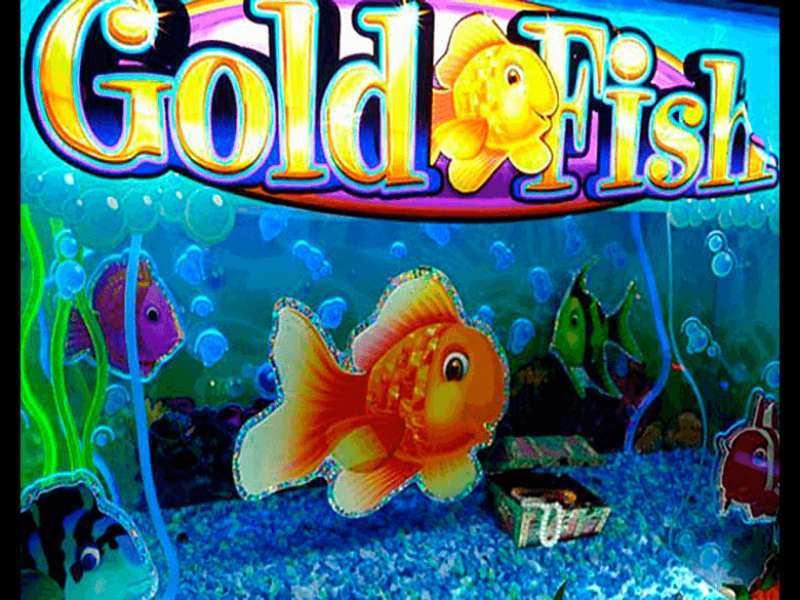 Strategy to Play the Game
The Gold Fish slots come with six bonus features, a gamble option, five progressive jackpots and a huge jackpot which can fetch you 10,000 coins. Let us have a look at the bonus features of the game.
Bonus Features of This Slot
The free spin feature is triggered when a fish jumps into your bowl which slides on the screen. Once this feature is triggered, five bubbles will appear on the screen. Bursting the bubbles will reveal the number of free spins you have won. Number or free spins can be 5, 8, 10, 15 or 20 depending on your luck. After this, one more set of bubbles will appear on this screen and bursting these bubbles will get you the multiplier which will multiply your winnings at the end of the game. You can win 2x, 3x, 5x, 7x and 10 times your betting amount. If you happen to land 20 free spins and 10 times bonus, the resulting winnings will be enormous. Different colored fishes will fetch you different awards.
Purple Fish
This is a rather boring feature but rewarding as well. If a bowl slides on your screen and a purple fish jumps in then, you have triggered purple fish feature. The fish will blow three bubbles, and the bubbles will have numbers between 0 and 9. The bubbles will burst automatically, and numbers will be arranged on the screen to form a cash winning prize. The same winning amount will be included in your winnings at the end of the game. This feature requires no player interaction.
Red Fish
If you have seen the famous animated movie 'Finding Nemo' then you will easily recognize the red colored fish that will appear in this feature. In this feature, you will be given three choices namely castle, clam and treasure chest. After you have selected your choice, a cash reward will be revealed which can be increased if other colored fishes kiss your award. If a purple fish kisses your reward, then your reward will be increased between 25 times and 200 times. If a blue fish kisses your reward, your award will be increased between 20x and 100x. If your prize is kissed by a green fish, it will add your reward between 5x and 50x. Gold Fish is the main fish in this feature as its kiss directly doubles your winnings. Also, the number of kisses can vary from 2 to 10 so this is a high rewarding bonus feature.
Green Fish
Triggering green fish feature will present you with a host of bubbles from which you need to choose one to get a cash award. If you are lucky and land 'all', you will be eligible for all the cash prizes which are a huge bonus.
Blue Fish
The Blue fish feature is triggered when a bowl appears on your screen, and a blue fish jumps in it. In this feature, you will get one, two or three super scatter wins as the reel will pay according to the winning combination of symbols formed in the vicinity. The awarded free spins are high paying, so this bonus feature is pretty exciting.
Fish Food Feature
In this feature, you will be given a choice of fish food cans out of which you need to select similar options. If you get three similar symbols, you will be given the award for the match. If you get four same symbols, then your award will be doubled. Also, finding three turtle cans leads to a choice of one of the three turtles where you can win more rewards.
Tips to Win the Game
This is a fairly easy game slot machine where you can win decent payout if you play carefully while playing jackpots and bonus features. With a two jackpot of 10,000 coins, the minimum coin size in the slot is 0.01, and the maximum coin size is 3.00 which you can deposit. Like other online slots, in this slot as well the controls are simple and easy to understand. Some tips that will help you win a big sum of amount through Gold Fish online are:
I) Pay close attention to bonus features as the basic winning from the slot is not really impressive.
II) This is an addictive slot so bet according to your bankroll.
III) In this slot, correct guesses can double your winnings so take your time and choose wisely.
Conclusion
Since it is a popular slot so you can play free Gold Fish casino slot machine at most of the best reputed online casinos. No download is required for playing this slot and gambling money. With high rewarding bonus features, flexible betting options, invigorating background music and user-friendly interface, this is undoubtedly one of the most famous slots of UK. There are various features in this slots which get triggered frequently to help you win a huge sum of real money easily. If you still feel that this slot is not worth the hype, then you can try other similar slots like Five Times Pay, Fruits Dimensions which other popular games for winning real money.