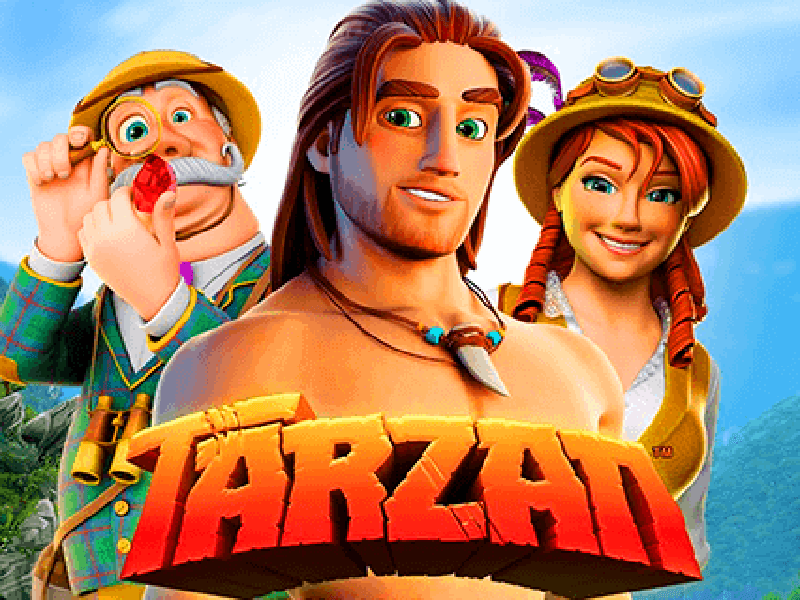 What makes Tarzan casino slot online stand out immediately is the beautiful animation in the background. With his delightful expressions for each reel spin, Tarzan is truly entertaining. For those who mean business, Tarzan Slot offers a minimum bet of 0.40 and a maximum of 40. Given its massive payouts in cash and credit, this game is bound to attract the players looking for the big wins. Microgaming has done it once again by creating a game that has not just top-notch graphics but a very engaging game play as well.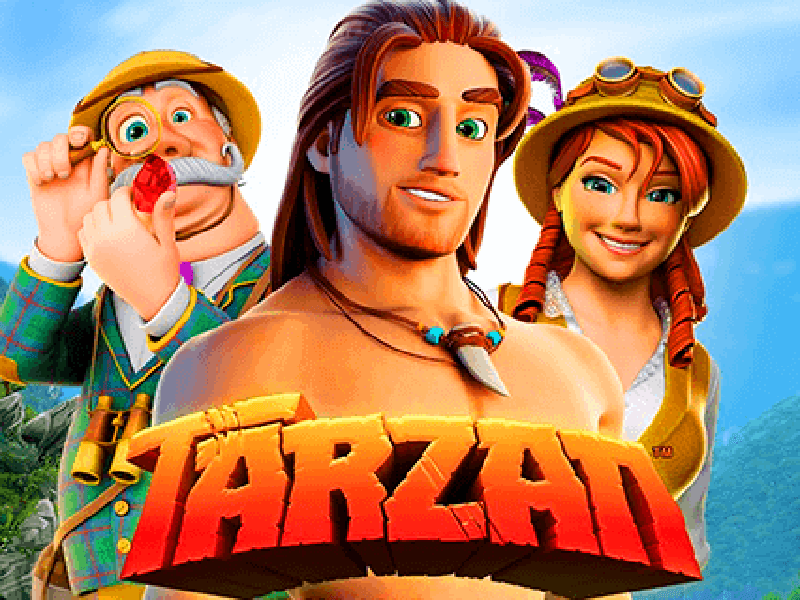 How to Start Swinging?
The features are a breeze with their charming simplicity. With the standard layout of 5 reels and 3 layers, this slot is strikingly unique with its intricately designed symbols. With the 40 pay lines and a maximum win of up to 110000, the RTP in Tarzan slot machine online is more than just fair.
You can trigger the Auto Play option on the screen to sit back and understand the features better. You even have demo credits of 2000 to get you into the groove. Once you are ready, all you have to do is click Spin to get the reels rolling. You can choose to wager using the Bet option on the screen, and there is an option to glance through your recent wins too.
The reel symbols have been designed so artistically, that Microgaming deserves a pat on the back for their efforts. Many characters have been tastefully designed, and each denotes a win amount. Beautiful Jane too shows up on the reels. Also, this will probably be the first time you will love your fruits and vegetables this much, as even those symbols fetch wins. Although the designers chose text-based symbols for the Wild and Scatter features; what these features bring with them isn't worth ignoring.  The Scatter gives a pay out in any position, while the Wild substitutes for all symbols other than the Scatter.
Rake up the Wins
Just as you are running wild with Tarzan and collecting prizes in your kitty, the gameplay hits a feverish pitch when you realize that you get these additional features too:
You get up to 12 free spins with innovative twists called 'Rolling Reels' and 'Growing Wilds'. Rolling Reels give you multiple consecutive wins while Growing Wild feature adds Wild per spin up to a maximum of 15.
Scatter symbol triggers bonuses! Yes, you aren't dreaming. Not only do you get multiples of your stake when you land a Scatter; if you land three of them, you are offered a Bonus Wheel.
If you have received a Bonus Wheel, you can rejoice; as free spins, Pick-a-Potamus feature and cash credits are to follow. The Bonus Wheel, however, can get triggered only in the base game.
Pick-a-Potamus round is not just intended to make you snigger at its creative name but offers you 12 types of hippos to choose from. Each one of them offers a multiplier to your stake. You are drawn back to reality from a jackpot dreamland when you hear a "Pop!"
A jackpot that is 1000 times your bet; if you are a regular at casinos online, you will agree that this seems too good to be true.
The extensive designing skills by Microgaming for character creation and theme animation are applause-worthy as they surely lure anyone into playing Tarzan Slot Game for real money.