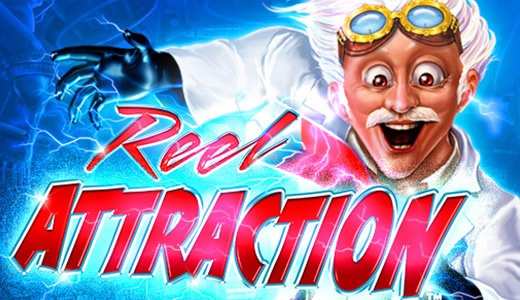 The manufacturer of game software, NetEnt belongs to the best companies of its kind. Its developers have implemented many ideas, which later were welcomed by both experienced gamblers and beginners. Attraction, the new slot by NetEnt tells you about the heavy workings of physicists and the time when new ideas can "overshadow" them and they make new discoveries. The game interest is warmed up by thematic graphics, musical accompaniment and, special figures that can transfer into a reward for composing a certain combination.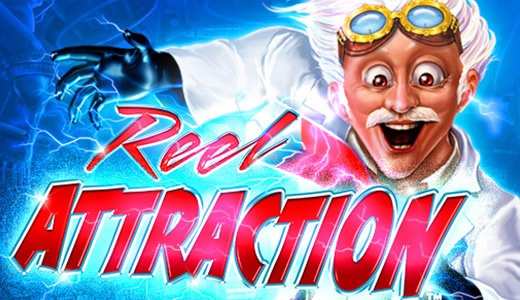 Design and gameplay of this NetEnt slot
Each gamer may have his own "association" about the game name, but the majority connect it with the laws of physics. Spinning, you face Magnets, Voltage and other phenomena referring to this old science. Each player can use any quantity of 10 paylines and 5 reels. Attraction slots have the so-called "cartoon" symbolism, and therefore it is easier to perceive the game. In addition, the color scheme is dominated by a blue tint, which perfectly adjusts a gambler to a fruitful game and winnings. When the participant loads the game, he will understand that he found himself in the office of the scientist, where various kinds and types of the stuff used by scientists are presented.
The game process
To understand the functionality of Attraction slots, the gambler should study the control panel. Then he'll intuitively perceive the game interface and understand the gameplay. To start, the player enters the PayTable section to view information about the game rules. There he can watch a special table with the symbols and the explanation of winning combinations. These data is almost extremely useful, especially when setting bets, as the prize amount depends on the number of characters gathered into certain combinations. As for bets, it's quite easy to fix them. The minimal bet is traditionally 1 coin, while the maximum bet equals 10 (per line). Thus, using 10 lines and making maximum bets, you can risk with 100 coins. Lucky gamblers here get real money. Although the slot has no jackpot, its maximum prize is astonishing — 50,000 Euro!
Betting and winning
Use the Bet or Max Bet buttons. The last option is the usual choice of the most risky gamblers, wishing to win fast. Along with this indicator, you can change the number of active lines. Just push the Level button. The game can use 10 active lines maximum, but often the players reduce their quantity. Meanwhile, remember: when the number of active lines decreases, the chances of making a worthy combination are reduced (more lines provide more combinations). The button with 2 arrows starts your spins. The player can always use the AUTOPLAY function to start the game, which he can pick even without touching the buttons for some time. Attraction will be played in automatic mode. The player must pick himself only the spins' number (1000 maximum).
Although the game is quite simple, first play free Attraction casino slot machine and learn its gameplay better!