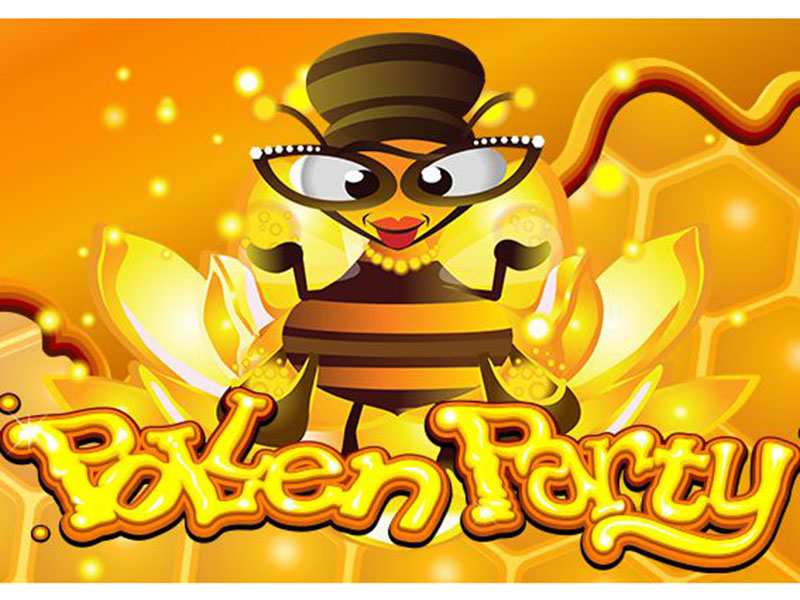 Nature is grand, we all love it, and it needs us now more than ever. The video slot Pollen Party is a gentle and fun reminder in its own little way that grabs our attention to that issue. We, humans, are doing our part. But there are many other small creatures that are playing their roles and saving mother-nature from extinction. And honey-bees are one of them. Microgaming has designed this five reels and seven hundred and twenty payline casino game which will surround us with little bees and give us a peek into their world. Just like other games by Microgaming, Pollen Party can be played on any device that you use.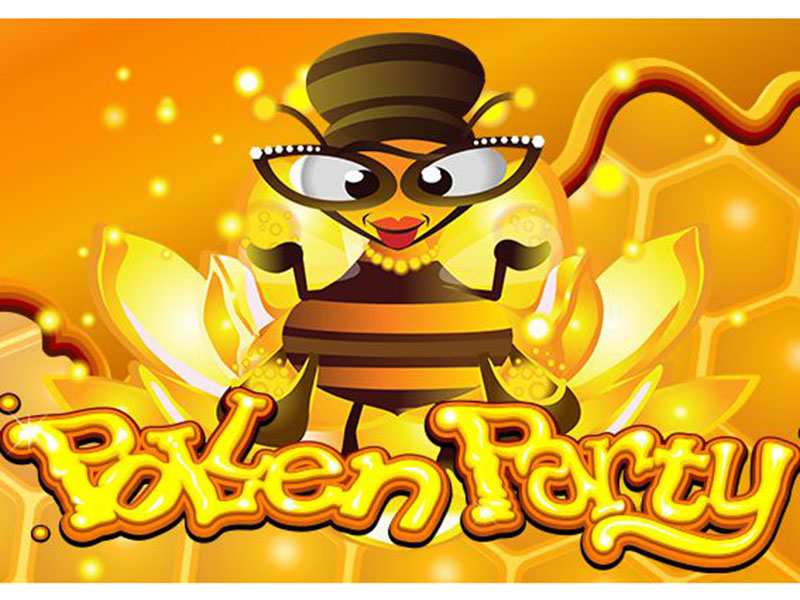 What's at the Pollen Party?
Well, for starters, the design is a bit new. The casino online uses cartoon-based honeycombs and honey-bees. The colors are fresh and vibrant. You will see deep yellow bees, in contrast with a soothing blue sky and greenery in the background.
The Bees Things:
As the party is about pollens, every possible thing related to bees is expected in this Pollen Party casino. So, don't be surprised if you come across the queen bee protected by its bee soldiers. The player will also have a fascinating experience of watching worker bees doing their work and collecting pollens. The game also uses pots filled with honey and cereals covered with honey as other symbols.
Wild, Scatter, and Bonus:
At Pollen Party, honeycombs represent the wild. The honey bees are the scatter here. Bees with honey jars are the bonus symbols.
Grab the Coin and Place the Bets:
You can use the smallest coin of 0.50 to biggest coin of 250 values for every spin. The total number of coins available is fifty. The RTP of the game is 96.35%.
The Buzzing Bonus Plus Spins:
There are two bonus rounds if you are going to play Pollen Party for real money. If the player gets three or more bonus scatter symbols appearing on the reels, then Babee Bonus round is activated. There are twenty items out of which seventeen are loaded with cash. There is a babee blocker and pop items, too.
In case of three or more bee scatter symbols, free spin rounds will be initiated. This will result in twelve free spins in total.
To our surprise, there are no multipliers, which if present, would have added a lot of spice to the game. Rest of the features is quite familiar if you were to play Pollen Party slot machine online. For example, you are not restricted to play this game on desktop only. If you have a mobile or carry a tablet, the game can be easily played on such devices too.
At Pollen party, one can claim a jackpot of a thousand. There is the free version available at various casinos but if you want to play for cash, visit any Microgaming casino and enjoy. Overall, the game is worth playing. The free spins are not that much, but with a little luck by your side, a good amount of money can be won. The presence of bees and the structure of reels like a honeycomb make it quite an experience. The special wind might also embrace you with its comforting touch and set three wilds on the middle reel, known as the pollinator wilds.