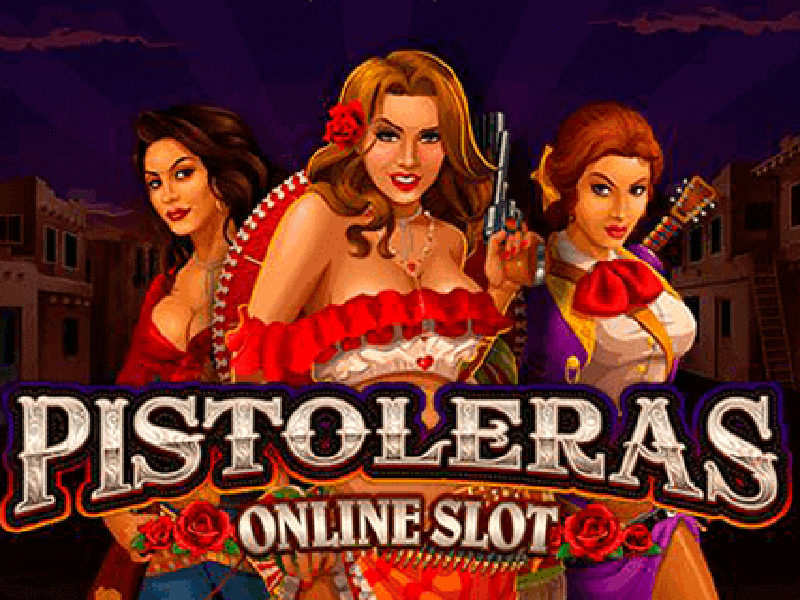 Pistoleras casino slot online recreates the good old wild west theme on the screen. Just that these Pistoleras aren't damsels in distress, but rather the " femme fatales". With some practice spins, you are sure to be ready for the bigger loots. With the standard 5 reels and 3 layers, this game has much more to offer than just the 25 pay lines. You are allowed a minimum bet of 0.25 and a maximum of 250. If you are a regular at casinos online, you will clap in excitement to know that the Scatter Symbol triggers free spins too! What's more? You get Free Spin bonuses as well as Multipliers in this visual treat of a game.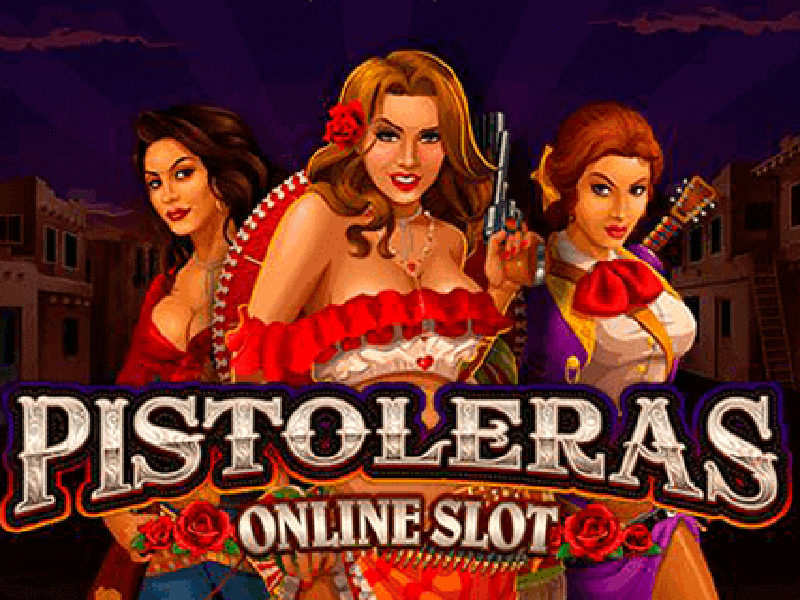 Get, Set, Go
Before you drown yourself into the beauty of the ladies rolling down the reels, you can try out the Auto Play option on the screen to understand the gameplay. You are served with demo credits of 2000 which is pretty much a honey trap because once you start off, you are bound to play Pistoleras for real money. Especially because the RTP of Pistoleras is too lucrative to deny.  You get not just Bonus rounds, free spins, and good old Scatters; the Scatter also ensures that if you land 3, 4 or 5 Coach symbols, you are rewarded 15, 20 or 25 spins. Not just that, you win 3 times your bet!  Once you are ready to shoot for the loot, just click the Spin button and start collecting your prizes.
When it comes to aesthetics, the designers have taken care to keep the color composition of the slot consistent with the theme. Apart from the pretty damsels on the slot symbols, you have the vibrant and stylized playing card symbols which also denote wins. The Scatter symbol is an artsy vintage Coach which sets you in the mood for some well-spirited pretense robbery. The overall screen layout has been kept very lively and fresh to create a complete entertainment package for the players.
How to Go Trigger Happy?
The creators of this slot have devised some amusing features which are not to be missed out on. So, while you are busy jumping with joy on all the riches you are collecting, don't forget that the real treasure lies in these features.
Free Spins can be retriggered, and you can also get bonuses during these spins.
The real jackpot is undeniably the massive maximum payout of 110000 credits.
The hidden Scatter Bonuses that can substitute for all symbols and fetch multiple wins.
You will find yourself looking out for the guns and roses, literally. The game's logo signifies the Wild symbol. If a Wild symbol shows up, it not just substitutes everything except Scatter; it can even triple your win!
If you land 3 Wilds, i.e., any three Pistoleras, you can receive a payout on all Characters. It becomes much easier to get there as the Wild substitutes for all symbols.
If you land three Scatters in a winning formation on the reels, you get a Saloon Bonus. And this one is a grooming session you don't want to miss!
Play Pistoleras slot machine online if you want not just the moolah but, some eye candy too. Seamlessly flowing efficient graphics make your gaming experience worth the time and money. Nothing less can be expected from Microgaming who is undisputably the leader in this genre.