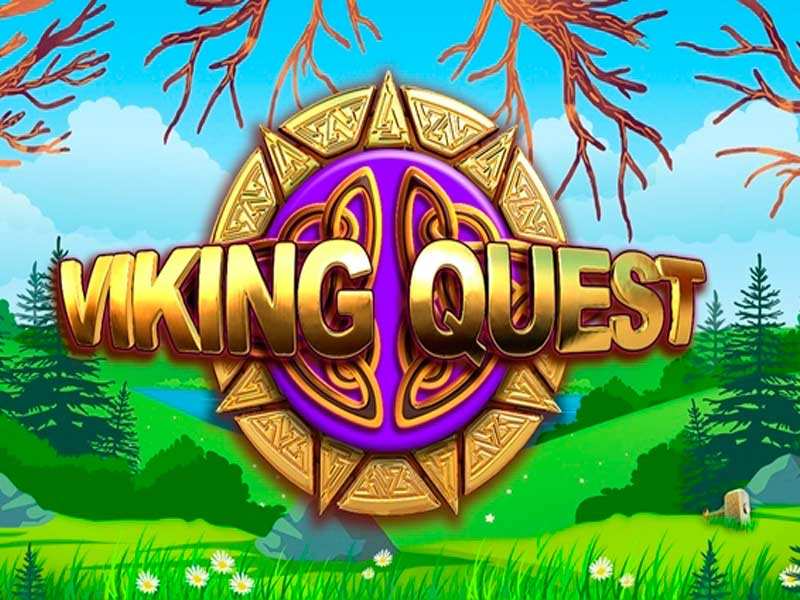 Viking Quest Slot is a fun, online slot game from Big Time Gaming. With Vikings as its main theme, you get to find out just how much fun it can be to be a Viking. You get to win numerous prizes courtesy of finding weapons such as Thor's Hammer and Celtic Shields. This free game has 40 fixed pay lines and 5 reels. Players can try this game on any featured Micro gaming casino to play for real money. The game is located on a Sunny day, with the reflection of the hills in the calm lake waters and the trees are blossoming. There are 6 theme-related symbols: three young Vikings, a jester, a hammer and a shield.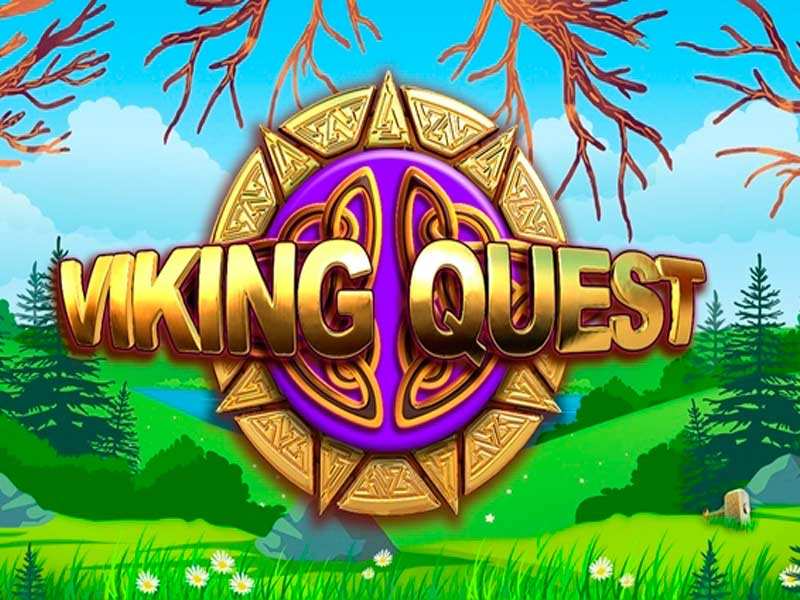 How To Play
Click on the 'Stake/Line' to choose the denomination value ranging from 0.01 to 1.
Push 'Spin' to start playing at the wager you have chosen
'Auto play' spins the reels for a pre-set number of times without interruption.
Wild Symbol
This is a big red wild. 5 wild symbols will see you win 1000 coins. These symbols also substitute for all base game symbols to award extra pay table prizes. These prizes can quickly be boosted on arrival of Mega Icons.
Free Spin Game
Players get to win up to 16 free spins. Reels 2 to 5 become reel 1 which displays Mega Win symbols/ Mega Icons. They are huge 2×2, 3×3 or even 4×4 symbols that deliver enormous pay-outs. The number of free spins is dependent on the icon size and ranges between 2-16.
Mega Win Symbols
Treasure Chest: This activates the Chest of Fortune Bonus game. Players select random objects to uncover random bonus amounts. The prizes range between 2-500 times your total stake.
Salmon Symbol: This activates the Gone Fishing bonus game. Players cast their rods to reveal random bonus winnings. They can win up to 16 casts and prizes range between 40-4000 times the stake per pay line.
If you reach a big win with a Mega Icon, you get treated to a good old Viking Horn.
Tips To Playing Viking Quest Slot Online
In the Gone Fishing Bonus, avoid the fish with the smallest multiplier and wait till it moves far from the centre. This allows you to get to the more valuable fish.
Thor's hammer is worth up to 120 coins. Attracting local wenches gets 50 coins and finding the abandoned Celtic Shields gets you 60 coins.
In Summary
Viking Quest Slot has awesome graphics making it one of the best online slot games. The Mega Icons and Bonus features are a very welcome addition. This popular gaming experience requires no download and allows you to meet wenches, plunder prizes, pillage and has many mega bonuses for you to enjoy. Other games done by Big Time Gaming include Gold, Diamonds, Temple Quest and Haunted House.
You can play this game on numerous websites that shares casino games and whose online casino games have been licensed and regulated by the UK Gambling commission.